Getting you from Pint A to Pint B
Bike tours for beer fans in Belgium, Italy, Holland, France, Germany, and Oregon, USA! Registration for our 2018 tours is now open. Cyclists at all cycling levels are welcome!
Enjoy some of the best beers that Europe and the USA have to offer as you explore new places near and far by bicycle. We offer intimate brewery visits, comfortable hotels, gourmet beer and food pairings, top-quality bicycles, and veteran tour guides who are passionate about beer and cycling. Travel with us at a pace that lets you fully absorb your surroundings while earning your beer at the end of each day!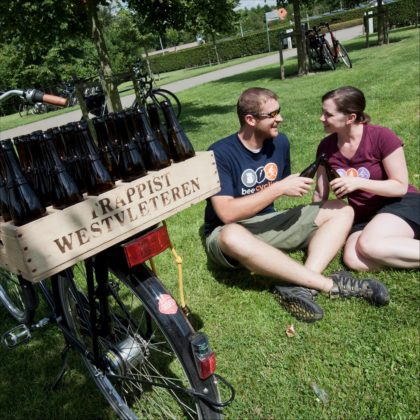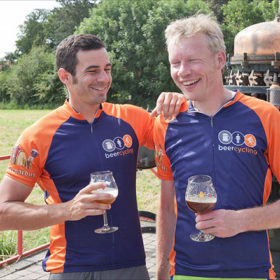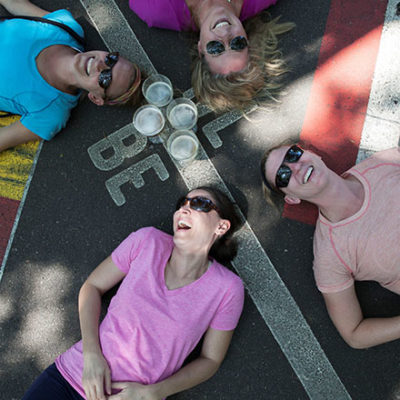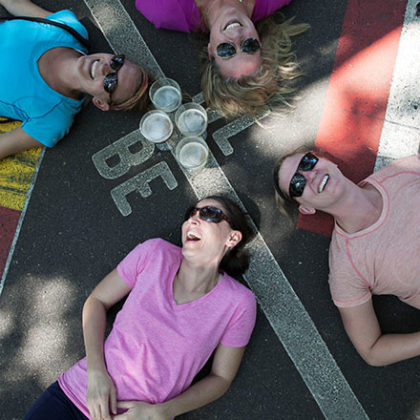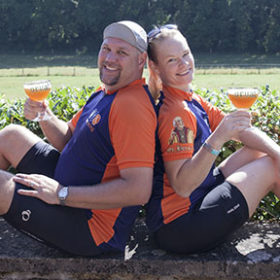 Ever since our first tour, in Belgium in 2011, we have been working hard to provide unique cycling experiences to fellow beer fans. Being a small company allows us to remain hands on, build great relationships with brewers and breweries, and create new and exciting adventures each year. That's how we roll!
Our company philosophy is to combine our passion for great beer with our love of being outdoors and active. We are able to strike a balance on our tours by doing our best to make the brewery visits and samplings at or towards the end of each day. Safety is our first priority and we value quality over quantity. We love bringing people together in small groups to share beer-filled adventure and form common bonds of friendship, one sip at a time.
We are proud to be based out of the Beer and Cycling capital of the world, Portland, Oregon.
We stay at comfortable hotels and cozy B&B's, typically 3 stars and, when possible, located as close to the breweries as possible. On many tours the hotel/inn is actually owned by and located at the brewery!
No need to bring your own, we provide high-quality bikes for all of our tours. We use a variety of hybrid, road, and touring styles, depending on  the tour. Details are provided on the itinerary pages.
All of our tours with at least 8 riders include vehicle support. Our van will transport your luggage to each hotel, and on some days, provide snacks, refreshments, picnic lunch, and beer!
Would you and your group prefer a private tour? Please contact us and we can work together to create an amazing, intimate adventure. Minimum group size for a private tour is 6.
CHECK OUT OUR UPCOMING EXPEDITIONS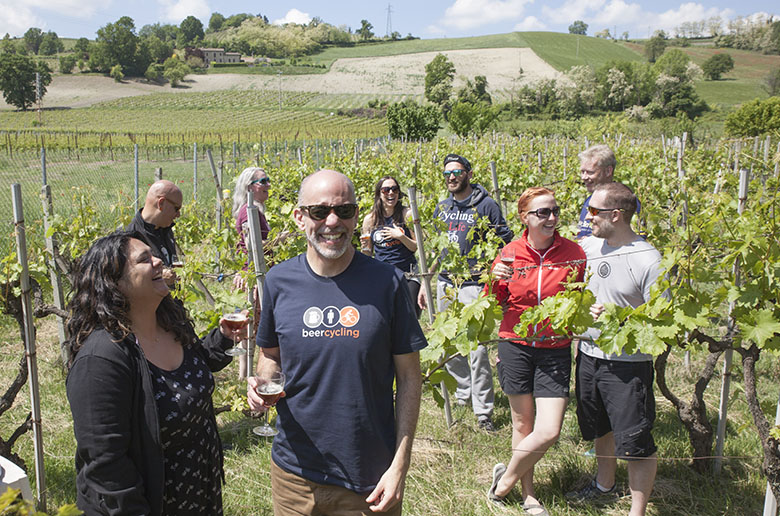 Italy has far more to offer than wine and pasta! Experience Europe's fastest growing craft beer scene. Visit charming family-run breweries, taste their awesome beers, and enjoy  delicious food as you roll through the scenic towns and cities of the northern part of the country.
Details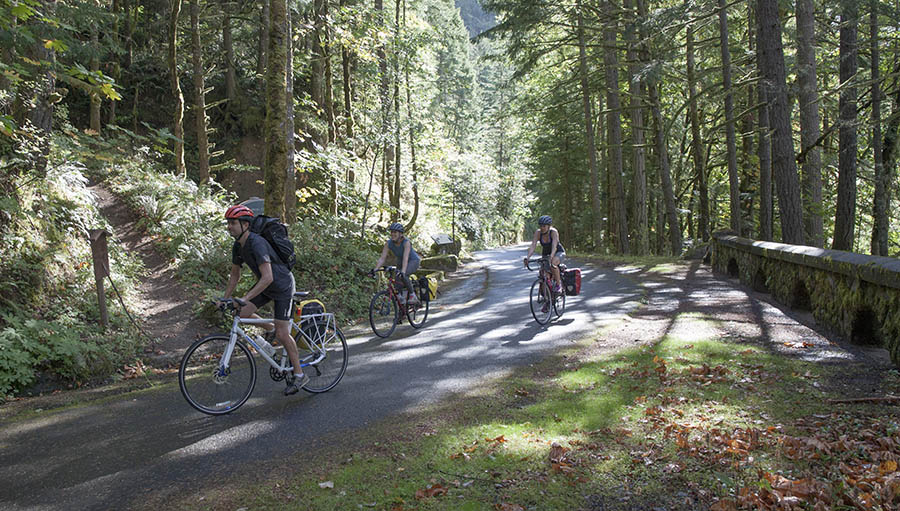 This tour on our home turf follows the historic Columbia River, partly along its historic scenic bikeway. We cycle from Portland to the town of Hood River, stopping to enjoy waterfalls, scenic vistas, and, of course, award-winning craft beers at the breweries that make them!
Details
Reserve
Click here to view
full list of trips & expeditions 2018/2019
5-day Flanders Sampler

May 24th to 28th, 2019 (Memorial Day)
$1400 – Details – Registration Opens Soon!
5-day Flanders Sampler
August 30th to September 3rd, 2019 (Labor Day)
$1400 – Details – Registration Opens Soon!
Check back soon for more updates about our 2019 season.
Testimonials from our new & returning riders, photos, and videos from previous journeys.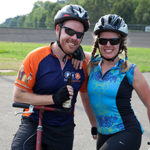 "This tour has everything a beer connoisseur and outdoor soul could hope for. You will see scenery and history in a country that embraces cycling as you casually tour from brewery to brewery. I cannot recommend this tour enough!"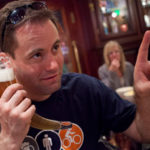 "I found the riding distances to be manageable and the sampling of the many beers is done in a safe manner. Evan and Henk were incredibly helpful and their knowledge of the country and the many beers. I cannot think of a better way to see Belgium, learn the culture, and most importantly the beer!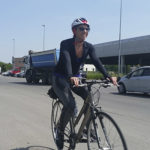 "As a solo-female traveler, I had no idea what to expect, but can honestly say, it was amazing and I'm so glad I did it. The Beercycling team was super knowledgeable and very welcoming. The group became a family during the trip, even spending "off time" together. I recommend it for solo travelers, couples, friends, family…anyone looking to try something new!"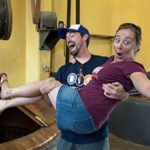 "The guides are knowledgeable and fun to be around. You are surrounded by a group of like-minded beer enthusiasts. And you really have to earn your beer by biking from location to location. Quite possibly the world's most perfect vacation!"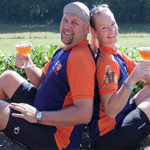 "Seeing a country from a bicycle gives a different perspective. Discovering amazing beers along the way completes the experience. Evan and Henk are well established among the Belgian brewing community which translates to a more personable experience. The brewers treat you like an old friend and show you a side of the brewery that the general public rarely gets to see."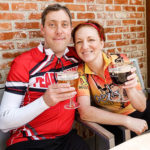 Lane Scheideman and Sheila Mason
"Our relationship began because of Beercycling! We had agreed to go on the Sampler tour before we'd even officially had our first date. Two years later we added the Italian Passion tour to our beer-centered passports. Our relationship has grown, and we've made some good friends with our fellow enthusiasts and guides. The tours were amazing experiences that we will continue to cherish and tell our friends about."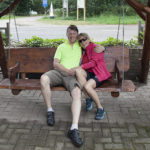 "We highly recommend the Discovery tour.  The pace was relaxed, through farmland, woods, idyllic villages, and along canals.  Capable and personable guides Evan and Henk developed relationships with the locals, so you can count on unique experiences and tastings with talented brewers.  No worries if you have not been on a bike tour before. The tours are very well organized and safe."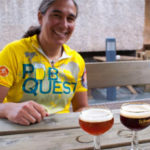 "My trip definitely rates in the top 5 of I've taken (and I've taken a lot of great ones!). Start with visiting new places, add bicycling and craft breweries and I'm not sure you can go wrong. They were truly a pleasure to bike, beer taste and travel with!"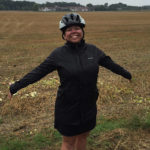 "Lamenting everyday I'm not on this tour. Take one and you'll feel the same way and then we can be friends. In all seriousness,if you want a trip to compare every other trip to, this is the one!"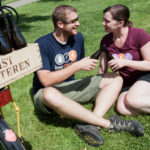 "They took care of all the planning and logistics during the trip; which allowed us to relax and enjoy ourselves. We enjoyed the variety of breweries (sizes, styles) that they lined up, and being able to trade notes with knowledgeable guides and like-minded Beercyclists was an excellent bonus. This trip was exactly what we had hoped for and even surpassed our expectations!"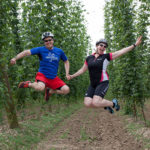 Einar Örn Þorvaldsson and Dagbjört Helgadóttir
Being both beer and bike lovers, we did have high expectations for our Flanders tour. But Evan and Henk managed to exceed them in every way. Great hotels, tasty lunches and perfectly picked breweries, along with knowledgeable and most of all fun guides made this trip unforgettable. The quality and the diversity of the beer we sampled was amazing and we felt so welcome at every stop!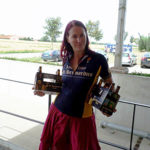 Beautiful cities, scenery, and rides with great beers, fantastic guides, and fun people. Bikes, hotel accommodations, route, brewery tours, breakfast and lunch are all taken care of and there are excellent recommendations for everything else. It's the vacation my husband and I can not stop talking about and will be doing again!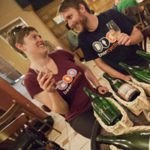 Luke Robertson and Emma Bemrose
Doing the Beercycling Adventure was the best holiday decision we've ever made! Would recommend to anyone and everyone who enjoys great beer, friendly and accommodating guides, and wonderful company. We would not hesitate booking another trip with Beercycling in the future!
Many more reviews on our Facebook page:
Highlights from the road…
Questions? Please reach out to us by phone, text, email, or the contact form here!
Thanks for your interest in our tours! Contact us below and we will respond back to you ASAP.