Meet your guides leading you from Pint A to Pint B…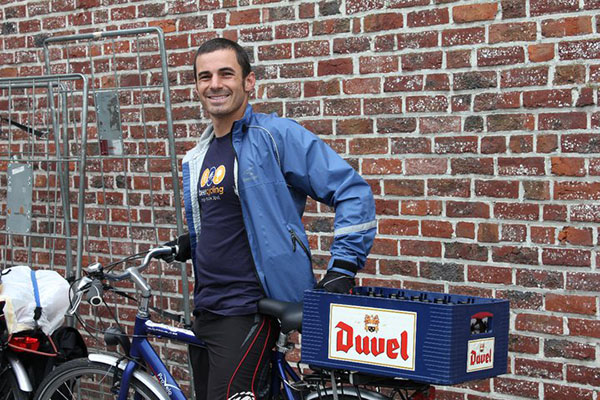 Evan is our founder, primary tour guide of Belgium and Oregon, and also our site photographer. In 2010 his passion for craft beer and bicycle touring took him on a 2-month, 3,200 km (2,000 mi) bicycle tour down the East Coast US. He ended up visiting about 60 breweries along the way and decided to make Beercycling a reality by turning it into a business! Evan, along with his wife Claire, have completed many other bicycle tours, including New Zealand, where they got engaged. He has a massive passion for the outdoors, exercise, and of course, finding great beers in the process. He has been featured many in publications and as is continuing to evolve our tours around the globe each year. A bicycle tour with the always friendly Evan is guaranteed to be full of fun moments and good memories. Don't be surprised if Evan joins you at the bar for a late night beer!
Favorite Beers: Hair of the Dog "Cherry Adam" (Oregon), De Dolle Brouwers "Dulle Teve" (Belgium), Firestone Walker "Wookey Jack" (California)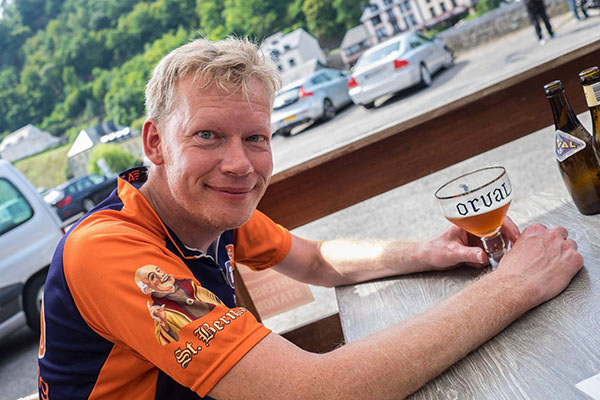 Henk is our lead Dutch guide for the Holland, southern Belgium Ardennes, and Italian tours. Henk has completed over 25 bike tours all around Europe, from Sicily to Norway, and from Scotland to Hungary. His ultimate cycling challenge was riding the famous French "Mont Ventoux" three times in one day for which he was rewarded with an official membership to the Club des Cinglés du Mt Ventoux (dubbed, "Fools of the Ventoux"). He started enjoying craft beers as a student, once owned his own beer import trading company, and is now the founder and owner of Bierevents.nl, where he provides organized tastings, beer-cooking workshops, and brewery tours. In 2011 he started the ONLY Dutch hop farm, growing four different types of US hops. Henk is a true beer ambassador, who loves to share his years of experience and his passion for both beer and cycling with you!
Favorite Beers: Orval (Belgium), Rodenbach Caractere Rouge (Beglium), Alchemist Heady Topper (US) and De Molen Hell & Damnation (Netherlands)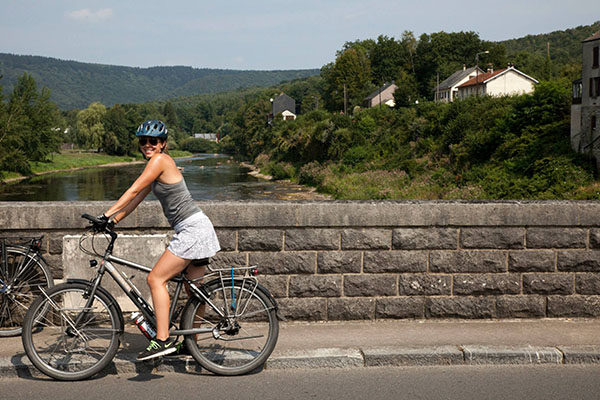 Claire is Beercycling's newest liaison, helping to answer questions about tours, hand painting Beercycling's cornhole game; she does it all. Claire has also been the driving force behind the creation of Beercycling's newest tour in Portland, Oregon. She enjoys biking around Portland with Evan, discovering new breweries, doing yoga, hiking, running, and exploring all the places this world has to offer. And… she's clumsy, falling all over the place. This is a problem for Evan… he worries a lot. That is why she took up indoor bouldering, it helps her work on coordination!  She loves getting to know people, hearing their stories and sharing a laugh or two over a good beer. Have a question? Don't hesitate to ask!
Favorite beers: Parrotdog "Bloody Dingo IRA" (New Zealand), Orval "Green" (Belgium), All Belgian lambics, fresh hop IPA's!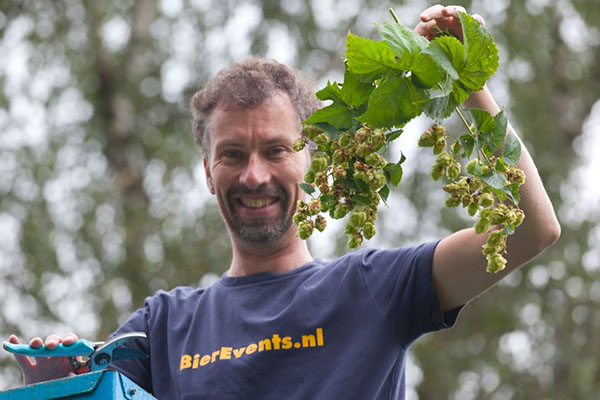 Gerrit is our assistant Dutch guide, helping us out on our Holland and Belgium trips. Gerrit brings high energy, enthusiasm, and lots of jokes to each tour he is a part of. Gerrit is very  knowledgeable about history, and enjoys sharing fun facts with the group as we cycle around. While not making your fellow Beercyclists laugh, he enjoys hiking in the Dutch/German forests nearby, bird watching, photography, and spending time away from home where it is quiet, and he can enjoy the silence (just like the monks who make the amazing Belgian beer). Once in awhile, he even goes for a bike ride!
Favorite Beers: Orval (Belgium), La Chouffe Blond, (Belgium), Westmalle "Dubbel" (Belgium)