Our newest tour is in the beer "mecca" of Oregon, focusing on the state's craft beers while taking in its scenic bikeways.
This tour starts in Portland, paradise for beer lovers, and then heads east along the historic Columbia River highway/bikeway. We'll visit at least 7 breweries but you'll be in no hurry to get there as the scenery alone is worth the trip. The hotels on this tour are always a hit!
Ride between 20 and 32 miles each day, with two hilly and three flat days. This tour is suitable for beginners but some light training before the tour is recommended.

The historic Columbia River scenic highway/bike trail is a highlight of the tour. It is consistently rated one of the most scenic roads in the US.

Every day we will visit one or two breweries. Oregon is known for its hoppy IPAs, but there is a much wider variety of beers to explore along our route.

4-nights hotel, bike / bag rentals, passenger transport back to Portland, breakfast, lunch, snacks, brewery tours, and beer samples all included. Vehicle support provided for groups of at least 8. Group dinners are organized each evening, with everyone paying for his/her own meals and drinks.

Make new friends and visit a different brewery every day as you explore the country at a speed allowing you to absorb your surroundings.
From IPA's to IIIPA's, German Kolsch to Barrel-aged Sours, this tour has something for everyone's palette.
Typical breweries we visit on most tour include:
Base Camp Brewing– The owners of this brewery are as proud of their outdoor adventures as they are of their beers. The and brewery is located close to our hotel in Portland. We'll try BCB's great lagers and check out the offerings from the food carts located onsite on the brewhouse's grand patio.
Hair of the Dog – The small brewery with a world-wide cult following but committed to local sources and community.
Burnside Brewing – This Portland brewery makes great IPAs and always has an interesting new seasonal beer to try as well. That won't be much of a problem: Burnside is located right across the street from our first-night hotel!
Zoiglhaus – This is one of the newer breweries in Portland. They primarily make German-style beers but also Northwest staples, such as IPAs. On day #2, we'll have lunch at the brewery and a private tour.
Edgefield – Our hotel on night #2 is also a brewery! (as well as a winery, distillery, and cidery!). We'll have the run of the place and the opportunity to sample all that this fantastic brewery has to offer. But if this leaves you exhausted, you can end your day by relaxing in the hotel's enormous warm soaking pool !
Thunder Island Brewing – This brewery is located along the prettiest section of the tour, nestled up against the banks of the Columbia River. The bicycle-friendly brewpub is the main attraction on day #3. And our hotel is only 500 feet away — so go ahead and enjoy another round!
Double Mountain– The pride and joy of Hood River. Double Mountain is the maker of world-class IPAs, sours, and Belgian-style beers — we are also convinced they make the world's best pizza !
pFriem– Another brewery located on the banks of the Columbia River. This family-run brewery specializes in Belgian-style beers. We'll sample those and many of their other beers. If the weather is nice, we can hang out at the adjacent beach before getting back on the bikes.
Other breweries change based upon availability and time of year. Places we will visit on some tours include:  Breakside Brewing, Culmination Brewing, Full Sail Brewing, Solera Brewing, Logsdon Farmhouse Ales, Walking Man.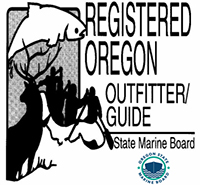 Locations and distances vary from tour to tour, but generally fall between these guidelines:
Day 1 – The group meets in Portland at 11 a.m. at the Jupiter Hotel, in the lively inner southeast part of the city, where there is an abundance of breweries. Our bicycles will be waiting for us and after fitting them we'll do a warm-up ride to have lunch at a nearby brewery. Dinner tonight is at another brewery, not far from the hotel.
Day 2 –  Today we cycle along the Springwater Corridor and Gresham/Fairview trails, which are dedicated pedestrian and cycle path, as we head out of town. We'll stop for lunch and a tour at Zoiglhaus before continuing to the majestic Edgefield property in Troutdale. This gem of a hotel is almost always fully booked during the spring/summer and after a night here you will understand why. Enjoy beers brewed on-site at the hotel brewery while you wander around the property. Or maybe you'd rather play a round of golf, relax in the soaking pool, or watch a movie in the hotel's own theatre.
Day 3 – We start our journey on the historic Columbia River highway. There is one big climb today (about 900 feet) but it is well worth the effort, as it takes us to the top of the Gorge and epic views of the river. We'll have a picnic lunch at one of the many waterfalls along the highway and then set off for Cascade Locks, our home for the night. Thunder Island Brewing is just a few minutes walk from the hotel! We'll spend some time here tonight enjoy the river views and beers.
Day 4  – Today after a short ride we are shuttled via passenger van to the town of Mosier. We'll continue on the dedicated bicycle trail with awe-inspiring views towards the town of Hood River, 10 miles away. In town we'll have lunch and a brewery tour. We stay the night here, so take your time exploring this charming mountain / river town. If you're having dinner tonight at the Double Mountain brewery, we highly recommend the pizza!
Day 5 – This morning we are shuttled back to Portland, where we will do one last scenic ride, and one last brewery tour before the tour ends in Northeast Portland. Looking for more? Let our guides help you plan the rest of your trip, there is so much to see, do, and drink in Portland!
Markers show start/end + overnight hotel and B&B locations…
What is included in trip cost?
4-nights hotel accommodation. We stay at 3 and 4 star hotels, often near the brewery we visit each day. All rooms include a private bathroom, except for the historic Edgefield, where bathrooms are shared (but it's such a cool hotel/brewery, you won't mind)

Daily breakfast and lunch, and lots of snacks each day.
All tours are led by Evan, Beercycling's founder. A 2nd guide is available typically only for groups of seven or more.
Daily route planning, including daily itineraries and suggestions about where to eat / what to do in each town / maps / etc.
A multi-speed road or hybrid compatible bicycle, helmet, and lock.
Vehicle support for groups of 8 or more. For smaller groups you will receive two rear panniers to carry personal belongings.
Shuttle service on Days #4 and #5 (to avoid the still unfinished section of the history highway bike path, and to get back from Hood River to Portland)

Entrance fees to all brewery visits, including lots of free beer tastings!

A welcome package that includes a T-shirt plus other goodies.
Email / phone contact with your guides prior to the trip. You get to ask as many questions as you like, talking directly to your tour guides.
What is not included?
Airfare to and from the trip.
Transportation to the trip meet-up location. (Although we do offer an airport pickup service)
Lodging before and after the trip.
Gratuities for Beercycling tour guides.
Personal items purchased during the trip.
Alcoholic Beverages. (Although lots of beer is included at each brewery)
Dinner is not included which allows you the opportunity to explore regional cuisine on your own, or with the group as you see fit. There will be options for both. Your guides are happy to give you recommendations.
Let's talk weather
Unfortunately, the weather in Oregon is unpredictable and the weather forecasts often unreliable. In the summer it can be pleasant, it can be wet, it can be very hot. In the spring and fall it can get very cold. So riders need to plan for any situation. The number one thing that will ensure you have a comfortable tour is a good rain jacket that you have tested is fully waterproof. We will be riding each day, rain or shine.
Wind is normal in Oregon as we cycle along the Columbia River. The occasional strong headwind will make the cycling more challenging.
What time and location does the tour start / end?
Tour start: We meet at the Jupiter Hotel in SE Portland at 11:00 AM. If you would like us to book you a room the night before the tour meets, let us know!
Tour end: We will be shuttled back from Hood River to Portland on day #5, ending the tour with a brewery tour in Northeast Portland around 4:00 PM. The end point is about a 20-minute taxi ride to the airport for those of you that need to catch a flight this evening.
Tell me more about the bikes
We use a combination of modern and vintage road bikes on these tours!
Modern: Fast & light, aluminum/carbon or high-end steel. Get your miles in on a racing bike!  Mostly Shimano Ultegra, 105, or Tiagra integrated shifters and components. 48cm – 61cm.
Vintage: Fast & fun, cool lugged steel frame like we ride in Portland, downtube shifters, some have fenders. Sizes 47cm – 64cm.
Looking for something specific? Let us help find it for you! Our partner bike shop has a wide selection, so we'll help you find something that will be the more comfortable for you during the 5-day tour.
All bikes are equipped with flat pedals, we can add toe clips/straps if desired or swap in your pedals if you prefer to bring your own.
What about the bike paths / difficulty of riding?
On 3 out of the 5 days, the cycling is extremely flat and the pedaling easy. On days #3 and #5 we will climb a few hills, heading up above the Gorge for some great views. There is plenty of time each day to ride, so if you need to walk up a hill there is no shame! Most of the route is paved, but about 10% is dirt path. When riding in cities we will choose bike-friendly roads; in more rural areas, we'll cycle on a combination of bike lanes bordering quieter roads and dedicated bike paths. Day #4 has one of the most beautiful bike paths you've probably ever experienced!
The daily riding mileage averages out to be 25 miles (40 km) per day; the longest day is 30 miles. Expect about 3-4 hours a day on the bike (not including stops). Our cycling pace greatly depends on the condition of the group but in general we will be cycling at a leisurely pace. For tours with two guides we can always split into two groups if necessary during the tour. We will stop for taking photos and/or a break every 45-60 minutes.
I'm not a strong cyclist. What do I need to do to prepare for the ride?
Our longest day on the bikes will be about 30 miles (48 km). To properly train for this trip, you should be able to ride your bike at least this distance. While we strongly encourage everyone to train beyond this point if possible, at a minimum please complete a 30-mile ride. It's also a good idea to practice being on your bicycle multiple days in a row to build up your "saddle strength." Also, keep in mind that we cannot control the elements. A possible windy, wet day will make for much harder cycling, so please take that into account in your training plan.
What are the maximum / minimum number of riders on this trip?
In order to keep the trip organized and give every rider individual attention, most trips will be limited to 14-16 people (including guides). The minimum for most tours is 5. We will notify you when the minimum has been met for your tour.
What if we don't have enough people to include vehicle support?
We will email the group once we confirm departure, and then again when we have enough to confirm the support vehicle. If we are not able to provide a support vehicle you will have the option to join us on a self-supported tour, or a full refund. We try to make these decisions at least 2 months prior to the start of a tour.
How do I reserve my spot?
Simply follow the link below to our registration page. You'll need to fill in all of your information, including your 300 USD deposit per person now. We will send you a link to pay the remaining balance, which we must receive no later than 6 weeks before the start of the tour.
What if I change my mind or change my travel plans. Can I get a refund?
We can issue a partial refund if necessary as follows:
90 days or more before departure date = 100% refund minus bank / credit card feeds.
60 to 89 days before departure date = You will incur a 50 USD cancellation fee plus bank / credit card feeds.
45 to 59 days before departure date = Will will incur a 100 USD cancellation fee minus bank / credit card feeds.
Shorter than 45 days notice = We cannot issue a refund after this time due to lodging, bicycle, and tour reservations already being placed..
If I select a "shared room", who will I be sharing with?
If you are traveling with another person, we will place you together in a room. (there are 2 people and 2 beds per room). If you are traveling by yourself (or with an odd number of people) then we will do our best to match you up with another rider on our tour of the same gender.
If you are in a room by yourself you will need to pay a single supplement fee.
We cannot currently offer a triple room discount as not all hotels offer triples.
What ages are allowed to attend?
What about drinking and driving? Isn't it illegal to ride a bicycle intoxicated?
Yes, it is illegal to ride a bike intoxicated. And because we will have the opportunity to sample many beers each day, some with a higher alcohol content, the follow considerations are put in place for this tour:
When possible, our beer / brewery visits will be at the end of the day.

There are a few days in which the brewery visit is mid-day. Riders will be expected to use moderation when we stop for a beer tasting during the daily rides.  Most lunch stops include the possibility of ordering a beer; however, this does not mean we will accept or tolerate over-drinking, especially when additional riding is necessary.
On most occasions our riders tend to share beers with each other. This allows everyone to sample a larger variety of beers while limiting intake and saving money. We encourage this method when possible.
All riders are required to sign a waiver at the beginning of the tour removing us from liability if over drinking cases any damage of any kind. This is non-negotiable.
Due to each rider's size / weight / body type, we cannot easily put a hard limit on the amount of alcohol that each person can reasonably consume. We leave this decision up to you  (although our guides won't hesitate to let you know if we think you've had too much).
Can I bring my own bike?
Yes, you are more than welcome to bring your own bike with the following conditions:
In must be in good enough condition to support you and your equipment for the length of the tour.

If the tour is self supported it must have a rear-rack that can hold panniers, which you we can loan you, or you can bring your own.

You also bring your own lock.

You bring your own spare tubes.

We have plenty of extra helmets if you need to borrow one.

Beercycling will not be liable for damages made to your personal bike on the trip, although we will help when possible with mechanical issues or questions.
What are the average prices for beer / food / etc in Oregon?
Pint of beer = 5-6 USD at a bar (rare and specialty beers may be more)

Dinner = Expect about 12 to 20 USD.

International riders: Tipping is expected in the US. $1 per beer, and 15–20% for meals.
What kind of food will be served?
Breakfasts are usually "continental style," which varies but typically includes bread / jams, cereal, milk, juice, coffee, fruit, pastries, etc. Some days, hot food like eggs or pancakes and baked goods such as bagels will be offered. For the hotels on our tours that do not provide breakfast, we will order food from nearby to share.
Snacks – Along the ride your guide(s) will carry snacks that can be shared by the entire group. These will include candy, energy bars, fruit, extra water, etc. Everyone is encouraged to bring their own snacks or buy them along the way.
Lunches –We will enjoy a picnic lunch or stop at a bicycle-friendly cafe/restaurant/pub. For the picnic lunches we will have spreads of meat, cheeses, breads, fruit, chips, and other tasty foods. A vegetarian option will be offered each day. If you prefer to buy or carry your own lunch you are more than welcome to. If you have any special dietary restrictions please make a note of this on your registration form. We will do our best to accommodate your requests.
Dinner –– You on your own for dinner each night. The food choices are wide. Some nights we will go as a group to a restaurant. Or we may eat at the local pub,  where the food can be creative and delicious.
What do I need to pack for the tour?
We recommend packing light. (More room to take beer home!) For self supported tours, the bags on the bikes are fairly large and should accommodate all necessary clothing for a 5 day tour. If you run out of room in your bags we can either help you mount another bag on the top of your rear rack, or place some equipment on one of the guides bikes if available. Please keep in mind that you will have use of a storage facility at the bike shop on Day #1 you can use and reclaim your items once the tour is over. A typical packlist for this trip is as follows:
Lightweight shirts = 3 or 4

Underwear = 3 or 4 pairs

Socks = 3 or 4 pairs

Pants = 1 pair

Shorts = 1 pair (Padded cycling shorts are recommended if you haven't spent much time on a bike seat)

Waterproof lightweight rain shell

Lightweight jacket

1 pair of shoes for on the bike (cycling shoes or running/gym shoes is fine)

1 pair of shoes for off the bike (hiking sandals or flip flops, or just skip this and use your on-bike shoes)

Sunglasses

Gloves (for cycling, should be lightweight)

Water bottles are included with bicycle rental (or you can bring a camelbak which can double for extra storage)

Camera + batteries + charger

Personal documents (passport, credit cards)

Hygiene products / Sunscreen / Chapstick

Bungee cord (to strap extra items to your bike rack)

A couple zip lock bags (helps on rainy days to extra waterproof your phone or other items)

We do not recommend carrying a laptop computer due to space constraints. Several hotels will have computers you can use, or if you have a smartphone you can connect it to WiFi in order to get internet access. Some past riders have brought small netbooks which squeeze in nicely with luggage.
Do I need travel insurance?
It is not required, but it is recommended. This can be used for lost luggage, medical expenses, etc. Each person is on their own for this, we do not offer an insurance policy. Also check with your credit card company, sometimes they offer included travel insurance.
What if Beercycling needs to cancel the trip?
In the very unlikely event that we need to cancel a trip each person will be issued a 100% refund. We cannot, unfortunately, provide a refund for your other expenses like airfare. In all cases Beercycling has backup tour guides waiting should something happen to your primary guide.
Am I required to tip my guides?
Nope. But tipping is very much appreciated and helps ensure the ability of our guides to run more and more tours each year!
Any other questions?
Please don't hesitate to get in touch with us. We are happy to help answer even the silliest of questions!